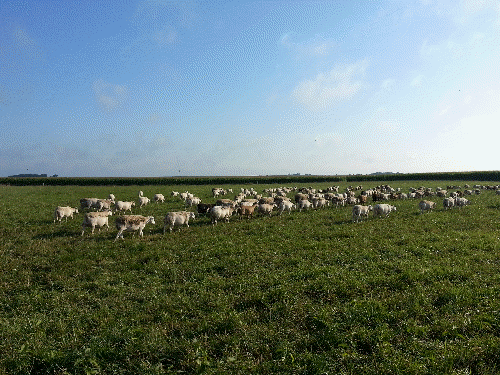 D & J Smith Katahdins is located in the heart of corn & soybean country in west central Indiana at the junction of US 41 and US 52, just south of Earl Park, Indiana.

We are strategically located 100 miles south of Chicago and 100 miles north of Indianapolis. Our love of sheep goes back to David's days of 4-H when he started to develop a nationally known flock of Columbias. In 1980, it was those sheep that brought David and Jane together as she searched for a ram and he was selling sheep at the National Columbia Show & Sale in Montana. After marrying in 1981, we soon expanded our flock to consistently average between 225 – 300 head of brood ewes.
After being involved in the wool sheep industry for over 30 years, working the commercial ram, range ram, and foundation breeding sheep markets, we became intrigued with the attributes of the hair sheep breeds and started to add them to our flock in 2004. Their ability to take forages and crop by- products and turn them into a very desirable product, as well as being non-seasonal breeders, with high production numbers quickly won us over. We have now completely transitioned our flock over to Katahdins and a small group of White Dorpers.
Visitors and inquiries are always welcome, and we will do our best to get you the information you need. We look forward to seeing many of you at the sales and Katahdin events throughout the year.




3985 N 300 W
Earl Park, IN 47942
PH: 219-474-3216
info@djsmithkatahdins.com



Google Map & Directions to our Farm


Contact us for your next Katahdin stud ram and stud ewes!

This site is designed by:
Site design copyright © Countrylovin, Ltd.
Site Content Copyright © DJSMITHKATAHDINS.COM