POLYPAY ADVERTISING
Click to PLACE YOUR AD.
Ads are limited to Registered Polypay Sheep Breeders only.

Ads will be placed for 30 days, after which they will be removed and can be resubmitted.

All items for sale will be listed on this page in the order in which they are received.

Ads are listed as: For Sale or Wanted to Buy.

To make corrections, changes, deletions to ads already placed, please contact the website contact for the APSA, Chris Schauer.
********************************
Name: Hausser Polypays
Address: S67 W38381 Hy ZZ
City, State, Zip: Eagle, WI 53119-1153
Phone: 262-495-2692
Ad: For Sale 7), 2-twin, 2-triplet & 3-quad April 2017 ewe lambs. Matrl Index 113 -118.1. $2150.00 with papers. We have many very nice registered Feb.113-119 indexing rams also for sale. $450.00 to $750.00
Check out our new website: www.hausserpolypays.webs.com Introducing our new Green Line, made up of our Elite Rams & Ewes. These maternal top indexing ewes go back to H01010, H10015, & H12034. They are the ones carrying our rams to the top.
Date Posted: 8/20/2017
Name: Uncompahgre Polypay Farm
Address: 740 1325 Rd.
City, State, Zip: Delta, CO 81416
Email: UPFDelta@aol.com
Phone: 970-901-5045
URL: https://www.facebook.com/Uncompahgre-Polypay-Farm-707325895999626
Ad: We have 20 Polypay ewes for sale, 17 February ewe lambs and 3 yearlings. They have NSIP Maternal Indexes of 111 to 115. You may see pictures of our sheep on our FaceBook page. Contact information can be found there or you can private message me.
Bill Hardman - The western home of productive Polypays.
Date Posted: 8/12/2017
Name: Meinders Stock Farms
Address: 3605 230th Ave.
City, State, Zip: Iowa
Email: Meinders2@hotmail.com
Phone: 515-320-3835
Ad: We have decided to sell our stud ram, UW 15-319 after he is done with our August breeding group. We will be ready to go on September 1. 15-319 is the Active Trait leader for Number Lambs Weaned and is top 1% USA Maternal Index. $500. $100 off if your flock in is NSIP. MeindersStockFarmPolypays.com
Date Posted: 8/10/2017
Name: Pat Schloss
Address: 5420 Farrell Rd
City, State, Zip: Dexter, MI 48130
Email: pdschloss@gmail.com
Phone: 4135484445
URL: www.nkidsfarm.com
Ad: We have registered purebred Polypay rams for sale that have NSIP numbers. One proven ram born 2015, 3 ram lambs from January 2017, and multiple ram lambs from April 2017. All from multiple births. Email or call for more information.
Date Posted: 7/19/2017
Name: Meinders Stock Farms
Address: 3605 230th Ave.
City, State, Zip: Iowa
Email: Meinders2@hotmail.com
Phone: 515-320-3835
URL: MeindersStockFarmPolypays.com
Ad: January born ram lambs for sale sired by JCC 437 and UW 15-319, two of the highest Indexing Polypay rams in NSIP! Priced $300-500. For more info, go to www.meindersstockfarmpolypays.com
Date Posted: 7/19/2017
<![if !supportLineBreakNewLine]> ***************
*****************
[ Home Contact Us History Standards Directory Newsletters Poly Production Advertise Links ]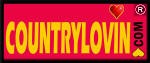 ®
Design copyright © Countrylovin, Ltd.
Content Copyright © American Polypay Sheep Association
Issues concerning website email web@polypay.org,
All other issues email the APSA info@polypay.org