POLYPAY PRODUCTION
We will feature pictures of Polypay sheep on this page. If you are the proud owner of a great picture, send it our way and we will post it and return it to you. to view a full size picture, click on the thumbnail picture. Please feel free to use any of these pictures in student projects.
Send to web@polypay.org
[ Home Contact Us History Standards Directory Newsletters Poly Production Advertise Links ]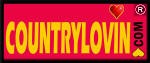 ®
Design copyright © Countrylovin, Ltd.
Content Copyright © American Polypay Sheep Association
Issues concerning website email web@polypay.org,
All other issues email the APSA info@polypay.org