THE AMERICAN POLYPAY SHEEP ASSOCIATION NEWS
FORMS, PRESS RELEASES, ANNOUNCEMENTS, APPLICATIONS, ETC.
National Polypay Show Pictures
Additional pictures from the 2012 National Polypay Show
The APSA Newsletters & other important information will be posted as they are received.
View each newsletter by clicking on the links below.
Each link will open a new browser window. Files are posted in a "pdf" file.
Download the Adobe Reader to view the files.
2012 National Polypay Sale Results
The registration forms can be saved and edited using your Adobe Reader.
Polypay Registration Form - (pdf)
Polypay Work Order Form - (pdf)
[ Home Contact Us History Standards Directory Newsletters Poly Production Advertise Links ]
This website is designed by Wise Web of :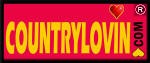 ®

Design copyright © Countrylovin, Ltd.

Content Copyright © American Polypay Sheep Association

Issues concerning website email web@polypay.org,

All other issues email the APSA info@polypay.org