THE APSA NEWS & UPDATES
FORMS, PRESS RELEASES, ANNOUNCEMENTS, APPLICATIONS, ETC.
The APSA Newsletters & other important information will be posted as they are received.
View each newsletter by clicking on the links below.
Each link will open a new browser window. Files are posted in a "pdf" file.
Download the Adobe Reader to view the files.
PRESS RELEASES
Searchable Database
Is Now On Line

The new NSIP searchable database is now on line and available to the public.
The database can be accessed at http://nsipsearch.nsip.org/#!/search,
or under "Resources" on the NSIP website.
This new tool should prove quite useful to sheep producers across the country.
Producers, or just curious lookers, can search the database in a number of ways.
The database search can be as wide or narrow as is desired.
A person can search for an individual animal using his NSIP identification number,
or you can search by breed and narrow the results by parameters you set, be it EBV range, age, sex, etc.
Once you find an animal that meets the search criteria, you can find it's owner and contact information.

ENTRY FORMS & SALE INFO
MEETING MINUTES
BOD Conference Call Minutes - June 2017
NEWSLETTERS
RESULTS
REGISTRATION FORMS
The registration forms can be saved and edited using your Adobe Reader.
Polypay Registration Form - (pdf)
Polypay Work Order Form - (pdf)
Ram Use Form - (pdf)
[ Home Contact Us History Standards Directory Newsletters Poly Production Advertise Links ]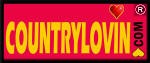 ®
Design copyright © Countrylovin, Ltd.
Content Copyright © American Polypay Sheep Association
Issues concerning website email web@polypay.org,
All other issues email the APSA info@polypay.org