WELCOME TO THE "POLYPAY.ORG "WEBSITE
"Top Indexing Polypay Ram & Ewe"




**************

APSA OFFICE

For information please contact:

Associated Sheep Registries

P. O. Box 231
305 Lincoln Street
Wamego, KS 66547
Phone 785-456-8500
Fax 785-456-8599
asregistry@gmail.com

Welcome to the APSA website. We appreciate your stopping by for a visit. We think this site will be a useful tool to non-APSA members as well as APSA members. Below is a brief description of when the American Polypay Sheep Association was formed and our mission of the organization. View more Polypay sheep pictures at our Poly Production page. Download the directory of the Polypay sheep breeders across the United States. Feel free to contact us via email at info@polypay.org for inquiries. Thanks for your visit and we invite you to return at anytime.
APSA was organized on May 3, 1980 in Twin Falls, Idaho with 69 members.
The APSA Association Purpose is to:
A. To engage in the promotion, advancement and continued improvement of the POLYPAY breed of sheep -throughout the world.
B. To register and keep records of all animals that qualify as POLYPAYS.
C. To certify all special animals that meet certification requirements.
D. To keep a Polypay Sheep Breeders Directory and to provide all interested people with information and services that they may require.
E. To promote sales of POLYPAY sheep.
"Polypay Sheep Provide Multiple Advantages"
[ Home Contact Us History Standards Directory Newsletters Poly Production Advertise Links ]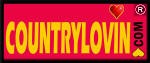 ®
Design copyright © Countrylovin, Ltd.
Content Copyright © American Polypay Sheep Association
Issues concerning website email web@polypay.org,
All other issues email the APSA info@polypay.org