BF 0220
Flock ID: Barnes Farms 0220
Codon RRNN SingleSire: Barnes Farms 1070 by Benson
Dam : Barnes Lady 5544
DOB 1-15-2014
BF 0220 is a great grandson of Dog Funk, Sired by BF 1070 who gave us such a great set of ewe lambs in 2013. 0220 will be with most of the ewes this fall. He is an awesome individual who has a massive rack and broad square loin that ties into a broad level hip. One "Cool" sheep!

BF 3060
Flock ID: Barnes Farms 3060
Codon RRNN Single
Sire: Barnes Farms Time 5701
Dam: Barnes Lady 1081
DOB 2-20-2013
Our top son of Time, we love his correctness and design. He sired McCabes' good late spring ewe lamb at Columbus.

BFG 4013
Flock ID: Barnes Farms Genetics 4013
Codon RRNN Single
Sire: Scarlett & Gray Farms 1108
Dam: Barnes Farms Genetics 1064
DOB 1-23-2014
The judge at the National Show said he had never seen a Tunis this thick! While we cannot confirm or deny that, we do feel 4013 is a truly impressive ram. Any breeder knows how hard it is to build a Tunis with this much mass and shape. We have exposed this changer ram to seven of our top ewes. Check out his lambs in the Spring.

TIME
Flock ID: Barnes Farms 5697
Codon: RRNN
Sire: Barnes Farms 5475
Dam: Barnes 5470 by Barnes Farms 6194
DOB: 5-5-09 S
We feel Time has proven himself as our most unique breeding piece to come along in several years. He sports all the power, balance, width, and breed character of few Shropshire rams. We will lamb over 20 of this daughters in 2013.

MAGIC
Flock ID: Barnes Farms 1065
Codon: RR NN
Sire: Barnes Farms 5736
Dam: Barnes Farms 5649
DOB: 3-20-2011
Magic BFG 1065- As part of our quest to continue moderating the sizeand stouting the bone of the Tunis breed. Magic is a wide based, correctly muscled, smooth hided and upheaded Tunis ram we have seen to date. We expect great lambs in 2013.
Contact us for "top of the class" Shropshire sheep, and club lambs!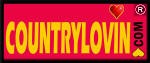 Site design copyright Countrylovin, Ltd.
Please contact web@barnesfarms.com for web related issues.
All other issues email info@barnesfarms.com
Site Content Copyright Barnes Farms