Follow us on our blog: barnesfarmsshrop.blogspot.com



Congratulations to Chad, Molly, and the kids for having the opportunity to purchase 26 ewes from Glenn and Joan High. The High flock has long been a cornerstone breeding program in the Shropshire breed. This opportunity is a great way for the kids to expand their Shropshire flock. These ewes will start to lamb in mid-February and are bred to a son of High-5 and a few to Tom-A-Hawk. Call Chad (740-972-8766) for more information.

We have spent a lot of time looking and thinking about the right rams to use for the 2015 lamb crop.

With the Tunis, we ended up back home! BFG Magic remains the most level topped and squarest hipped Tunis ram we have seen. His lambs are ideal to show slick shorn. We artificially inseminated three ewes for early January lamb to Magic. We plan to bring a couple of good ones to Wooster.

The balance of the ewes are exposed to BFG 4013, our second place slick shorn ram lamb in the National Show. This ram lamb is the thickest topped and the most expressive leg we have come across this year. He should work well on our Walk Thru daughters.


Thank You to Mark & Marilyn McCabe for the opportunity to breed six ewes to their powerful ram lamb Bumble Bee. Hands down the best Shrop ram lamb I have seen this year! We expect great things from his lambs in 2015.

Garrett says thank you to Gale Diehl for buying BF 4001. He is a big, long, thick January ram lamb.

McCabe's late spring ewe lamb placed high in a big class at the Ohio State Fair. She is sired by our top BF Time son BF 3060 Czar. Kim & Shane will be breeding their flock to Time again this fall. He worked great on their ewes in 2014 watch for several fancy yearling ewes next Spring.

Sam taking a break from the sheep show

at the Morrow County Fair.

Since our best ewes lambed in late May, we have a deep set of ram lambs with stud ram potential. I know nobody likes these late sheep, but there are some real good ones here!

Congratulations to Joey Crawford on his 1st place SS yearling ewe, BFG 3076 in the Junior Show at the Ohio State Fair.

Congratulations to RQL Farm on their 5th place January ewe lamb BFG 4007 in the National Show.

Congratulations to Dean Liskai on his placing in the Junior Shropshire Show at the OSF with BF 3033.

Congratulations to Derek Burns in the Junior OSF show with BF 4047.

Congratulations to the Mueller kids with BFG 4005 at the Greene County Junior Breeding Sheep Show.

Congratulations to Emily Anderson with her Champion Shropshire ewe at the World Sheep Festival BF 3007.
Remember we are always seeking youth of all ages who are interested in exhibiting Shropshire or Tunis ewe lambs and/or yearling ewes at all levels of competition.


Directions to Barnes Farms Genetics
From Columbus, OH - Take SR 23 North through Delaware. Take the Radnor Rd exit. Go West through Radnor to SR 257. Turn right (North) go 3 miles. Farm is on the left side of the road.
Tim & Debbie Barnes
5707 MOONEY RD. RADNOR, OH 43066
Phone: 740-494-2125 - Fax: 740-494-2913
Email: info@barnesfarms.com
Contact us for "top of the class" Shropshire sheep, and club lambs!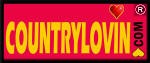 Site design copyright Countrylovin, Ltd.
Please contact web@barnesfarms.com for web related issues.
All other issues email info@barnesfarms.com
Site Content Copyright Barnes Farms