"A Breed Whose Time Has Come"
Hardy
Low Maintenance
Superior Lamb Crops
Meat Quality
Parasite Resistant
No Shearing
KHSI periodically posts information on sheep sales and sheep events as a public service. Posting sale and event information does not imply endorsement or verification of the claims of any sale or event. Sales and events posted are not sanctioned by KHSI unless otherwise noted. Contact the KHSI Operations Office to ask for your event or sale to be posted. 479-444-8441 or
info@katahdins.org
June 5-6, 2015. South Central Katahdin Association Annual Field Day and Sale
. Beauregard Fairgrounds in DeRidder, Louisiana. Educational events schedule to be published later. Darrell Adams, 337-515-4342 or
adosheep.1@gmail.com
. check
www.hair-sheep.com
June 6, 2015. Midwest Junior Preview Show
. Sedalia, MO. Missouri State Fairgrounds. Contact information:
midwestshow@hotmail.com
or Kate Lambert, 1105 N Main Street, Brookfield, MO 64628, 660-541-0468. Go to
http://www.midwestjuniorpreviewshow.com
to sign up for an online newsletter, find more information or to donate to the Midwest Junior Preview Show premium fund.
June 22, 2015. Leroy Boyd Memorial Junior Show
. Sedalia, MO. Katahdin only show. Contact Henry & Becky Shultz 573-682-5481 or
beckyshultz@msn.com
or
http://www.midwestsale.com
for more information.
June 22-25, 2015. Midwest Stud Ram Show and Sale
. Missouri State Fairgrounds, Sedalia, MO. Katahdins show on the 23rd at 8 AM and sell on the 25th at 8AM. Event lasts from 23-28th with other breeds showing and selling throughout the week. www.midwestsale.com , boelke@midwestsale.com or 218-770-2248. Catalog available at website on June 1 or by mail
June 24, 2015. Annual Midwest Katahdin Hair Sheep Association Meeting
. Sedalia, MO. 5 PM at the Golden Corral for dinner and 6 PM for the meeting.
June 27, 2015. KHSI Hair Coat Inspection Training & U of Wisconsin Sheep Extension Field Day
. Arena WI. Vince & Nancy Pope's Double Ewe Farm and Grandma Mary's Café. Contact James Morgan at 479-444-8441 or
info@katahdins.org
. For more information about the Field Day contact James Morgan at 479-444-8441, Gene Schreifer Iowa County,
gene.schriefer@ces.uwex.edu
or 608-930-9850 or Dr Dave Thomas, 608-263-4306 or
dlthomas@wisc.edu
Field day will be a Integrated Parasite Management course including FAMACHA® training.
June 30, 2015. Youth Scholarship Applications due
.
info@katahdins.org
PO Box 778, Fayetteville, AR 72702 or 479-444-8441.
July 10-12, 2015. North East Youth Sheep Show
. West Springfield, MA. Click on events at
http://www.nesheep.org
. A contact person will be listed in the next Hairald issue.
July 25, 2015. Center of the Nation NSIP Sale.
Spencer, IA. Fairgrounds. For Info: Dan Morrical, 515-294-2904,
morrical@iastate.edu
August 2, 2015. Jamestown Ram Sale
. Jamestown ND. 3 Katahdins consigned as of March. Can also consign ewes and lambs. Contact David Brown, Exec Sec, ND Lamb & Wool Producers,
ndlwpa@gmail.com
,
www.ndlwpa.com
or 701-840-7598.
August 6-8, 2015. Eleventh Annual Katahdin Hair Sheep International Expo
. Annual KHSI Educational Workshop, Membership Meeting and KHSI National Sale. At Rustic Lodge and Indiana County Fairgrounds in Indiana, Pennsylvania. View KHSI Expo Info, Schedule, Registration, 2015 KHSI Expo Sale Catalog
September 22nd ?, 2015. Big E Katahdin Open & Junior Show
. Springfield, MA. Watch the website for entry information and to verify date of show.
http://www.thebige.com/general-info
September 26, 2015. Virginia Tech Southwest AREC Pasture Ram Test Sale & Field Day
. Glade Springs, VA. Date to be determined later. Rams evaluated for growth, loin eye depth and parasite resistance on pasture. Contact Lee Wright,
lrite@vt.edu
276-944-2200
October 3rd ?, 2015. Annual Midwest Hair Sheep Sale.
Salem, Indiana. Washington County Fairgrounds. Finalized date and time set later. washingtonces@purdue.edu or 812-883-4501.
www.wcsheep.org/wcsheep.org
November 15th ?, 2015.
Kennedy Family National Katahdin Junior Show
. Louisville,, KY. NAILE.
http://www.livestockexpo.org
Final date set in May.
November 19th ?, 2015
.
Katahdin Open Show
. Louisvile, KY. NAILE (North American International Livestock, Exposition. Final date set in May. NAILE.
http://www.livestockexpo.org
View this page in another language
This site is designed by: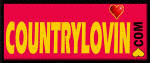 ®
Screen Display copyright © Countrylovin, Ltd
Issues concerning website email web@katahdins.org
Site Content Copyright © KATAHDIN HAIR SHEEP INTERNATIONAL
Date last updated 07/12/2015