OBJECTIVES OF OHIO AGRI-WOMEN:
To educate our members and women in agriculture to the issues affecting agriculture

To provide a communication link between farmers and consumers

To provide information on the policies and legislation that is of concern to agriculture

To promote an educational program advancing the interests and welfare of those in the industry of agriculture

We invite you to become a part of our efforts. Whether you are more comfortable behind scenes or playing a public role, there is a place for you in Ohio Agri-Women. The need to have a voice in the public process has never been as important as it is right now. Decisions currently being made will impact our industry for years to come. So get involved today and support women in agriculture! Contact us at info@ohioagriwomen.com
CONTACT:

Peggy Clark

2274 E. Lytle Five Points Rd

Dayton, OH 45458

(please show Ohio Agri-Women in subject)
Ohio Agri-Women is an affiliate of American Agri-Women, a national coaliation of farm, ranch and agribusiness organizations.
OAW membership includes automatic membership into AAW.
This site is designed by: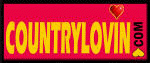 ®
Screen Display copyright © Countrylovin, Ltd.
Issues concerning website email web@ohioagriwomen.com
Text Content Copyright Ohio Agri Women
Date last updated 06/01/11