Founded in 1916
03/31/2015
2015 All American Jr. Show Entry Info
North Dakota State Fairgrounds
All American Jr. Show Press Release
2015 National Jr. Show
Eaton, OH
May 7th, 2015
Deadline April 1st
2015 National Corriedale Show & Sale
Eaton, OH
May 8 & 9, 2015
Deadline March 10th
Articles of Interests
Outstanding Corriedale Breeder
The True Dual Purpose Breed for the 21st Century
Compliments of Irwin Corriedales
Bois D'Arc, Missouri
The National Show and Sale at Eaton, Ohio. Should be a dandy!
CONTACT US TODAY!
In the American Corriedale website you will find information about the Corriedale sheep breed, its history and our show & sale results and the activities of our Junior Association. Visit each page to view ads of various Corriedale sheep breeders throughout the country and keep up on the latest events listed on the sale calendar. Each month we feature a new breeder. This Corriedale breeder gets the privilege of posting their ads on the front page. Please contact us for more information on advertising. New this year is the on line registration & Paypal payment! To join the American Corriedale Association, print, or edit this membership form (pdf file), and either send as an email attachment to info@americancorriedale.com, fax it to (618) 676-1133, or mail to:
P.O. Box 391
Clay City, Illinois 62824
Make an on line payment using credit card.
We hope you enjoy the convenience!
Click here to make this your homepage
This site is designed by: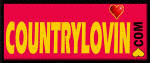 ®
Screen Display copyright © Countrylovin Ltd
Issues concerning website email web@AMERICANCORRIEDALE.COM
Site Content Copyright © AMERICAN CORRIEDALE ASSOCIATION, INC.
Date last updated 03/31/2015