Founded in 1916
03/06/2014
News & Updates
Midwest Stud Ram Sale Info & On Line Entries
Annual Corriedale Scholarship - due May 1st, 2014
Selden Whitmore Youth Achievement Award - due May 1st, 2014
2013 National Corriedale Show & Sale Results
2013 Midwest Stud Ram Sale Results
SITES OF INTERESTS
The True Dual Purpose Breed for the 21st Century
Entries are going out for the 2014 National Corriedale Show and Sale and the 2014 Corriedale National Junior Show in conjunction with the Midwest Stud Ram Sale. Entries close April 5, 2014. If you do not receive these entry forms you can fill out the form on the website to have the entry info mailed to you. www.midwestramsale.com
New entry forms are being sent out for the National Corriedale Junior Show this week, so if you have received entry forms for the National Corriedale Show and Sale and the junior entry form is not included, it will be coming under separate cover.
Wishing you the best in 2014!


Phillippi Corriedales

2421 Hammond Road

Hammond, MT 59332

406/427-5280

,

406/925-1352

,

406/925-1354
100 Year Anniversary Quilt
Shirts Needed for 100 Year Anniversary Quilt!
Gina Vining is quilting a T-shirt quilt that will be offered for sale during the fun auction during the 2014 Annual Meeting of the ACA. She is still looking for personalized family show shirts, shirts from various shows or unique sheep shirts. Please send this ASAP to Gina Vining,
Contact Gina at:
1900 County Road 219
Cheyenne, WY 82009
307/634-6304 or 307/421-0945
We are looking for flocks, (both those still in business and those in the past) to make a poster display of pictures we can set up at the National Show and Sale in June to help celebrate our 100 year anniversary! If your display is very large please try to bring an easel to set it up on. Also bring Corriedale memorabilia to share with everyone! See you in June!
We are excited to be celebrating in 2014 the 100 year anniversary of the Corriedale breed being introduced in the US! Watch for information regarding our National Show & Sale in Sedalia, Missouri on June 21st - June 26th, 2014.
In the American Corriedale website you will find information about the Corriedale sheep breed, its history and our show & sale results and the activities of our Junior Association. Visit each page to view ads of various Corriedale sheep breeders throughout the country and keep up on the latest events listed on the sale calendar. Each month we feature a new breeder. This Corriedale breeder gets the privilege of posting their ads on the front page. Please contact us for more information on advertising. New this year is the on line registration & Paypal payment! To join the American Corriedale Association, print, or edit this membership form (pdf file), and either send as an email attachment to info@americancorriedale.com, fax it to (618) 676-1133, or mail to:
P.O. Box 391
Clay City, Illinois 62824
Make an on line payment using credit card.
We hope you enjoy the convenience!
Click here to make this your homepage.
This site is designed by: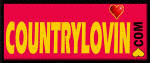 ®
Screen Display copyright © Countrylovin Ltd
Issues concerning website email web@AMERICANCORRIEDALE.COM
Site Content Copyright © AMERICAN CORRIEDALE ASSOCIATION, INC.
Date last updated 03/06/2014