2017

2017 Catalog
(pdf)

2017 Catalog
(Issuu)

2017 Scholarship Application
(pdf)

2017 All-American Extra
FAQ
Schedule
Classes
Entry Forms
Rules
Fund Raising
Madison City Guide
(shopping, dining, & more)
24th Annual All-American Junior Show
June 29th – July 2nd, 2017
Alliant Energy Center
Madison, Wisconsin

2017 All American Press Release
2017 Entry Book
Please read the FAQ page first if you have questions.

VISIT THE NEW ALL AMERICAN JR. SHOW STORE
Some items will be available at the show, but not all... so order now! Pre-orders will be delivered to you at the show!



2016 AAJS Photos
Free to download at:
https://heartlandlivestock.smugmug.com
Thanks again to Kendra Fleck for taking all the photos!



All-American Junior Show


PO Box 506


N Scituate, RI 02856-0506



Phone:

(401) 647-4676


Fax:

(401) 647-4679

Email:

cdcdorset@cox.net
Email: info@allamericanjuniorshow.com




Thank you to our Corporate Sponsors
Border Leicester – Cheviot – Columbia – Corriedale – Dorper – Polled Dorset – Horned Dorset – Dorset Advantage
Hampshire – Katahdin – Lincoln – Merino – Montadale – Natural Colored
Oxford – Romney – Shetland – Shropshire – Targhee
National Junior Tunis Show – National Junior Southdown Show

Debra Hopkins, Show Chairman
Carrie Taylor-Kelly – Jo Bernard – Dave Trotter – Karey Claghorn – Jeff Ebert – Nancy Miniter – Barb Bishop – Judy Moore
Richard & Judy Schambow, Wisconsin Reps
Dave Trotter, IN
Brian Schermerhorn, MN
Alex Wolf, OH
Jeff Held, SD
Kendra Fleck, SD
2016
On behalf of COUNTRYLOVIN, LTD, this website, domain name, all updates and all of its contents have been
donated free of charge in order to keep the All American Junior Show a huge success!
This site is designed by: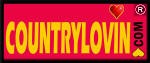 ®