The 21st Annual All American Junior Show
Kansas State Fairgrounds
Hutchinson, Kansas
Make your arrangements to attend!
July 3rd - 6th, 2014
More info and pictures of the fairgrounds at www.kansasstatefair.com
More 2014 info coming in February!
Until then please view the 2013 results & show information-->
Click on the picture to the enlarged view
2013 ALL AMERICAN JR. SHOW PHOTOS
Sign up at Snapfish & view the All American Show photos!
Thanks to our Corporate Sponsors of 2013 The All-American Jr. Show
Featuring 2013 Activities
Sheep Shows - Wool Shows - Skill-a-thon Contest - Showmanship Classes
Judging Contest - Top Gun Awards - 3 on 3 Basketball Tourney - Raffle Prizes
Schalarship Opportunities
Promotional Items - Lamb Camp - Pizza Party
Cookout - Ice Cream Social - Pool Party
Breeds of Sheep for 2013
Cheviot - Columbia - Dorper - Polled Dorset - Horned Dorset
Hampshire - Montadale - Oxford - Lincoln - Romney - Shetland - Shropshire
National Junior Tunis Show - National Junior Southdown Show
National Junior Natural Colored Show
2013 Executive Committee
Debra Hopkins, Show Chairman
Carrie Taylor-Kelly - Jo Bernard - Judy Moore, Michigan Rep.
Karey Claghorn - Millie Moore - Dave Trotter - Barb Bishop
Photographer

Kendra Fleck, WI

Show Announcer

Dave Trotter, IN

Show Judges

Farabee McCarthy, Sycamore, OH

Matt Scramlin, Holly, MI

Dave Clouser of Polk, OH
For questions concerning the show, please read the FAQ page first.
If this does not answer your question, then contact us at:
Email: info@allamericanjuniorshow.com
Address: PO Box 51, 222 Main St – Milo, IA 50166
Phone: 641-942-6402
Check out these sites! Pick up an entry form,
view sale catalogs and sale results, and auction your sheep on line!
On behalf of COUNTRYLOVIN, LTD, this website and all of its contents have been
donated free of charge in order to keep the All American Junior Show the success that it has been!
This site is designed by: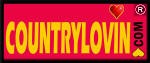 ®
Issues concerning website email web@allamericanjuniorshow.com
Content Copyright © All American Junior Sheep Show
Screen Display Copyright © Countrylovin,Ltd.
Date last updated 01/06/14