2015

2015 Catalog
(pdf)

2015 Catalog
(Issuu)

Press
Release
All American Scholarship App
Top Gun Calculator
Read the FAQ
Rules & Regulations
Show Classes
Market Lamb Standards
Schedule
Join Us for the 23rd
All-American Jr. Show
Michigan State University
Jul 1st-3rd, 2016
View 2015 Show Pictures
Many thanks to Kendra Fleck for the great set of pics!
Look for the folders labeled AAJS 15 by breed or day.
You can download or order through the site for a nominal fee.
All-American Junior Show
PO Box 506
N Scituate, RI 02856-0506
Phone: (401) 647-4676 - Fax: (401) 647-4679
Email:
cdcdorset@cox.net
or
info@allamericanjuniorshow.com
Thank you to our Corporate Sponsors of the 2015 All-American Jr. Show
Border Leicester,
Cotswold, Cheviot, Corriedale, Dorper, Polled Dorset, Dorset Advantage, Horned Dorset, Hampshire, Montadale, Oxford, Lincoln, Shetland, Shropshire, Natural Colored, Romney
National Jr. Southdown Show, National Jr. Tunis Show
Debra Hopkins, Show Chairman
Carrie Kelly – Jo Bernard –

Nancy Miniter,
New England Rep.

Karey Claghorn – Millie Moore – Dave Trotter – Barb Bishop
Dave Trotter, IN
Nick Miniter, RI and Kyle Thayer, MA
3rd judge will be added if needed
Kendra Fleck, WI
2015

Show Pictures Coming Soon
On behalf of COUNTRYLOVIN, LTD, this website and all of its contents have been
donated free of charge in order to keep the All American Junior Show a huge success!
This site is designed by: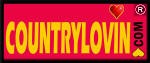 ®


Issues concerning website email web@allamericanjuniorshow.com




Content Copyright © All American Junior Sheep Show




Screen Display Copyright © Countrylovin,Ltd.




Date last updated 04/14/14